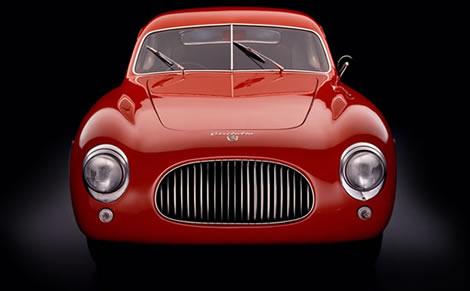 Scultura
in Movimento™
The MUSEO CISITALIA came about with the intention of saving and diffusing the name of the legendary car manufacturer that formed a landmark in the automotive world.

Cisitalia brought about a genuine turning point in the history and the development of the modern automobile, due to its pure and perfect forms, its balanced design and a combination of beauty, technology, innovation and speed the likes of which had never been seen before.
All of this means that the Turin manufacturer was, and still is today, a permanent source of inspiration for the sector's most prestigious designers.

The aim of this website is to express our most heartfelt admiration of the company's work and legacy. We also wish to feed the curiosity of fans of classic cars, by placing at their disposal documents, magazines and an archive of information and anecdotes collected for years and to which more will be added as time goes by.